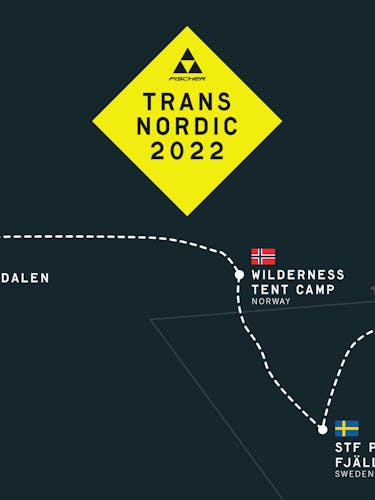 Fischer Transnordic 2022
Does your heart get warm when it is -10° C outside, or when the thermometer drops below -20°C at night? If you enjoy snowstorms, prefer a tent or hut to a five-star hotel and spending the entire day skiing in snow-covered nature is your idea of fun. Then Fischer Transnordic is the place for you.
From over 500 applicants around the world, five have been already chosen.
Requirements:
Solid cross-country technique in any terrain
Physical condition to support a four-day backcountry ski tour with15-20km per day in hilly terrain carrying a medium backpack
Winter outdoor experience and problem-free handling of cold and weather
Warm clothing in layers to be safe and comfortable in a wide temperature range.
Warm sleeping bag for overnight stays in huts.
Team & adventurous spirit
We offer:
Flight from your nearest main airport to Tromsø (NOR)
Transfers between Tromsø Airport (NOR) to the starting point in Kilpisjärvi (FIN) and return from the end of the tour in Tamokdalen (NOR)
5 days food & provision for all day ski touring
3 nights in a simple backcountry cottage
1 night in a tent camp in the wilderness
Expedition sleeping bag & tent on loan for an overnight stay in camp
Professional Backcountry Tour Guides
Dog sled for assistance or partial luggage transport
Fischer backcountry set consisting of skis, bindings, BCX boots and poles
Detailed gear list for the participants